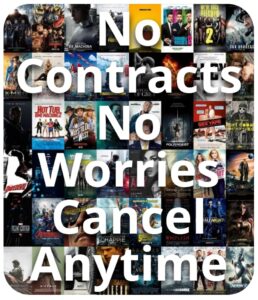 Our original Axios Tv Platinum Server Service which works with applications such as NoraGo, SOPlayer, ISG Go, XPlay, etc. has been delivering a premium service since it launched in 2017.
Now with the addition of our Helios Tv Gold Server Service launched in 2018 which works with our own custom Helios Tv Advanced Capability Premium Application (recommended) and also your favorite app such as Smarters Pro, tivimate, Perfect Player, Nanomid Player, MAG Box, STB Emulater, iMPlayer,  XCIPTV, etc.
Our goal is to provide both a superior customer experience and tremendous value for our customers! If we fall short of that, please let us know. Our Staff has over 30 years of experience in the Customer Relations Industry and is passionate about exceeding your expectations.
First time subscribers please allow up to 24 hours (depending on how busy we are) for an email to be sent to your registered email address with your Username & Password information. If you are extending your service your Username & Password will remain the same.
We love our customers and welcome your feedback and suggestions. Use our Contact Us page to tell us what we're doing right or what we can improve on. For the fastest response and if you reside within the United States, Canada or Mexico please text us at 1.727.265.1626. (Messaging rates may apply)
Most importantly, please visit our Facebook page and subscribe for any announcements or the latest information regarding our services. We will post information about outages and any other information that may affect your service, whether scheduled or unscheduled on our page at:  facebook.com/heliostv.net
What To Expect From Us:
Internet Protocol Media Hosting on High Speed Servers Through a Network of Trusted Suppliers. This includes local programming, all major sports, premium programming, weather, news, video on demand content as well as PPV access.
Helios Tv and our Premium service Axios Tv, provide a tremendous value over cable, Hulu, Youtube Tv or Sling and will be the BEST decision to saving money and maximizing your entertainment value!
Our Key Benefits:
• Stream all Local Stations in the USA (ABC, NBC, FOX, CBS etc) Moved accross the country? Watch your local channels from back home!
• Spanish language and other international channels are included. (This would cost you extra on Hulu and Sling)
• Watch the best of British and Canadian programming. Snowbirds dream come true!
• Stream Premium Sports like NFL (Every Game, Every Sunday!), NHL, MLB, NBA, ESPN. Even Live Events and PPV UFC and Boxing Bouts. No more blackouts! (All included)
• Catchup feature and sporting match replays are included. We record major sporting events for you! Missed that big game or PPV? We got you covered! Watch at your convenience. *(Helios Tv Only)
• Built in DVR feature! Easily set your favorite program to record. *(Helios Tv only)
• Stream Premium Movie Channels Including (HBO, Showtime, Cinemax, Starz, Epix, etc)
• Stream hundreds of Entertainment Channels (Discovery, BET, OWN, MTV, History, A&E, AMC etc)
• Stream Hundreds of custom 24/7 Channels included with your subscription.
• Stream Family & Kids Networks (Disney, Cartoon Network, Hallmark etc)
• Access thousands of Movies On Demand New & old Content. Watch the latest theater releases! Watch exclusive content from Amazon, Netflix, Hulu, Apple Tv, etc. (Our subscription is all you need!)
• Access thousands of TV Programs On-Demand New & Old. Including featured content from Amazon, Netflix, Hulu, Apple Tv, etc. (Our subscription is all you need!)
• Access Adult Only Content (Password protection is available within the app)
• Axios Tv features Anti-Freeze technology hosted on high speed servers, making for ultra stable buffer free streams. 99.9% on our live tv stable meter.
• Helios Tv offers more international languages, a larger VOD database, DVR capability and has a 95% on our live tv stable meter. (DVR space is dependent on your device)
Watch On Practically Any Device:
Our Helios service works on Android and iOS mobile devices, Android boxes, Amazon Fire Tv's, Firesticks, tablets, and most Android Smart Tv's. At this time, Helios does not support Roku devices.
However, Our Axios service does and can be used on virtually any device including Android, iOS, Fire Tv's, Firesticks, Mac, PC and Roku Smart Tv's and Roku Streaming devices.